Completely natural
STENI Nature façade panels are fibreglass-reinforced polymer composite panels with a surface of aggregated natural stones.
STENI Nature is available in 12 different natural stone colours, many of them with up to four different grades of coarseness: fine micro, fine, medium, coarse.

The panels are installed as ventilated cladding and can be installed at any time of year, irrespective of the temperature and weather. STENI façade panels are 100% diffusion resistant, which means that they can remain submerged in water.

Our façade panels require minimal maintenance and can be cleaned with most cleaning agents used to wash houses.

STENI Nature works well in combination with other materials, like wood and plaster – or our other surfaces.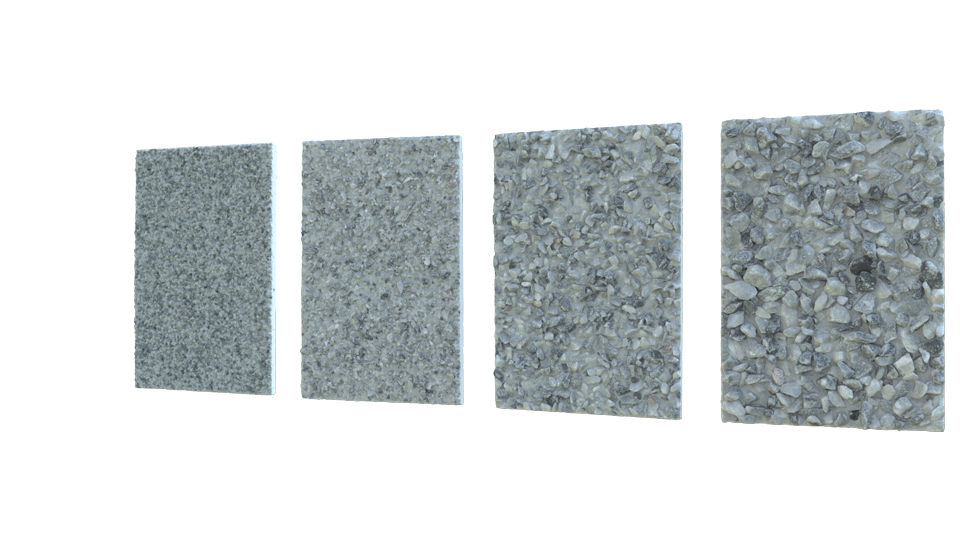 STENI Nature is available in four different grades: Fine micro, fine, medium and coarse
Product properties:
40-year functional warranty
60-year documented service life (SINTEF)
Maintenance-free / easy cleaning
12 natural stone colours and four grades of coarseness
Easy installation
Water resistant
Eco-friendly
UV resistant
Format-flexible
Impact resistant